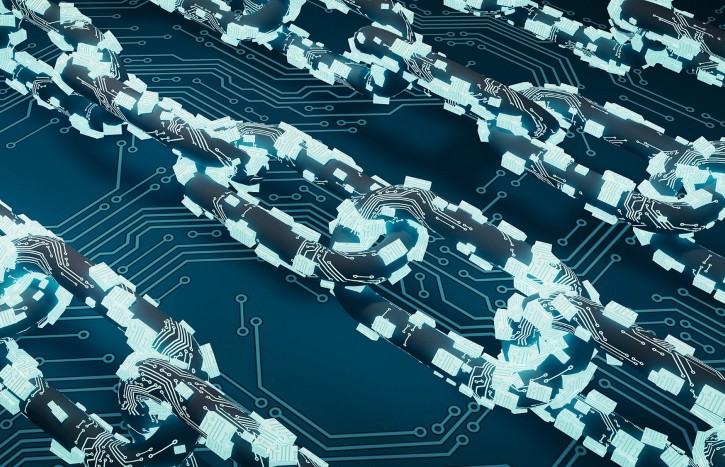 Blockchains – related technologies – and the world of cryptocurrencies represent a vibrant rapidly changing area in industry and, increasingly, in academia. The underlying, decentralized structure of these technologies constitutes one of their core concepts. Accordingly, all nodes lay at the same level, so that there is no place for privileged actors as, for instance, trusted payment verifiers like in the traditional financial counterparts for these systems.

These technologies are disruptive because they allow for the emergence of trust among a priori untrusted parties. Blockchain has reshaped the way of thinking decentralized systems, and has attracted researchers from the most varied areas, starting to establish a strongly interdisciplinary community which attempts to tackle the multiple open problems triggered by this technology. As result, the aim of this special issue is to collect a series of innovative works in this emergent and growing field, at the edge of natural and social sciences and engineering, to provide a landscape of research progresses and application potentials in related areas.

Papers of a broad nature – as per the topic to be tackled – on various aspects of blockchain and cryptocurrencies, and their utilization in financial and non- financial applications are to be considered as possible contributions for this special issue.

Manuscripts relevant to this special issue include, but are not limited to, the following:

Network approaches to blockchain-based systems
Network analysis of cryptocurrency transactions
Applications of blockchain in financial services
Non-financial applications of blockchain (e.g. healthcare, supply-chain, etc.)
Societal impact
Machine learning and the cryptocurrency markets
Methodological tools for the analysis of blockchains
Survey and review papers are welcome.


Important dates
Expression of interest and abstract submission: June 28, 2019
Abstract feedback notification: July 12, 2019
Paper submission deadline: September 04, 2019


Submission instructions
We invite authors to submit a brief expression of interest containing a short outline or extended abstract (approx. 1000 words), including the topic, key concepts, methods, expected results, and conclusions. Abstracts should be submitted via EasyChair:
https://easychair.org/conferences/?conf=blockchain191
They will be reviewed to determine if the submission is in the scope of this special issue.


Publication
Authors with accepted abstracts will be invited to submit their papers through the journal submission system for a full review and publication. Manuscripts can be submitted continuously until the deadline. Once a paper is submitted, the review process will start immediately. Accepted papers will be published continuously in the journal, and will be listed together in an online virtual special issue published in the journal website.


Guest editors
Bruno Gonçalves, Data For Science, Inc., bgoncalves@gmail.com
Marco Alberto Javarone, University College London, UK, marcojavarone@gmail.com
Claudio J. Tessone, University of Zurich, Switzerland, claudio.tessone@business.uzh.ch
For more information contact the editors.